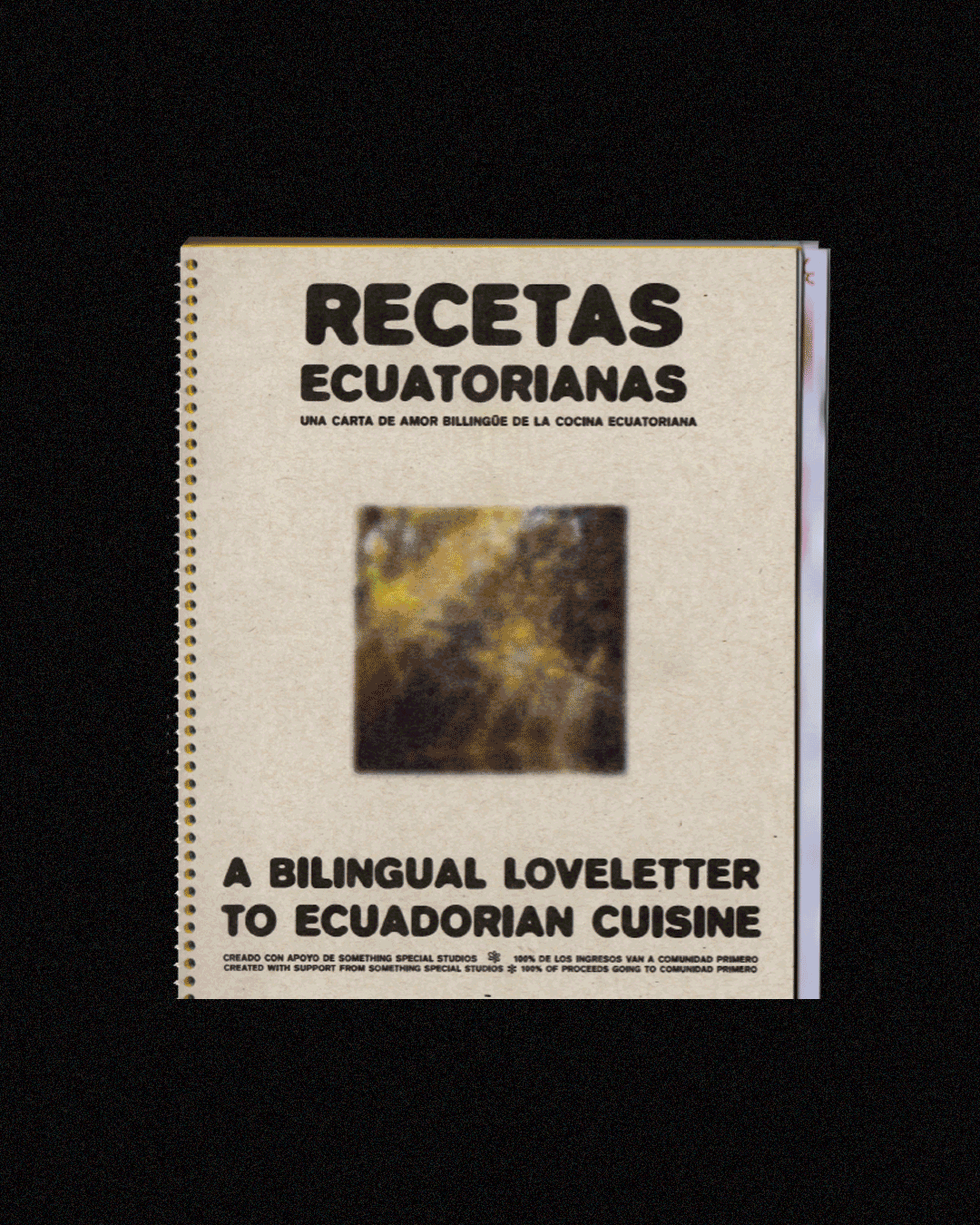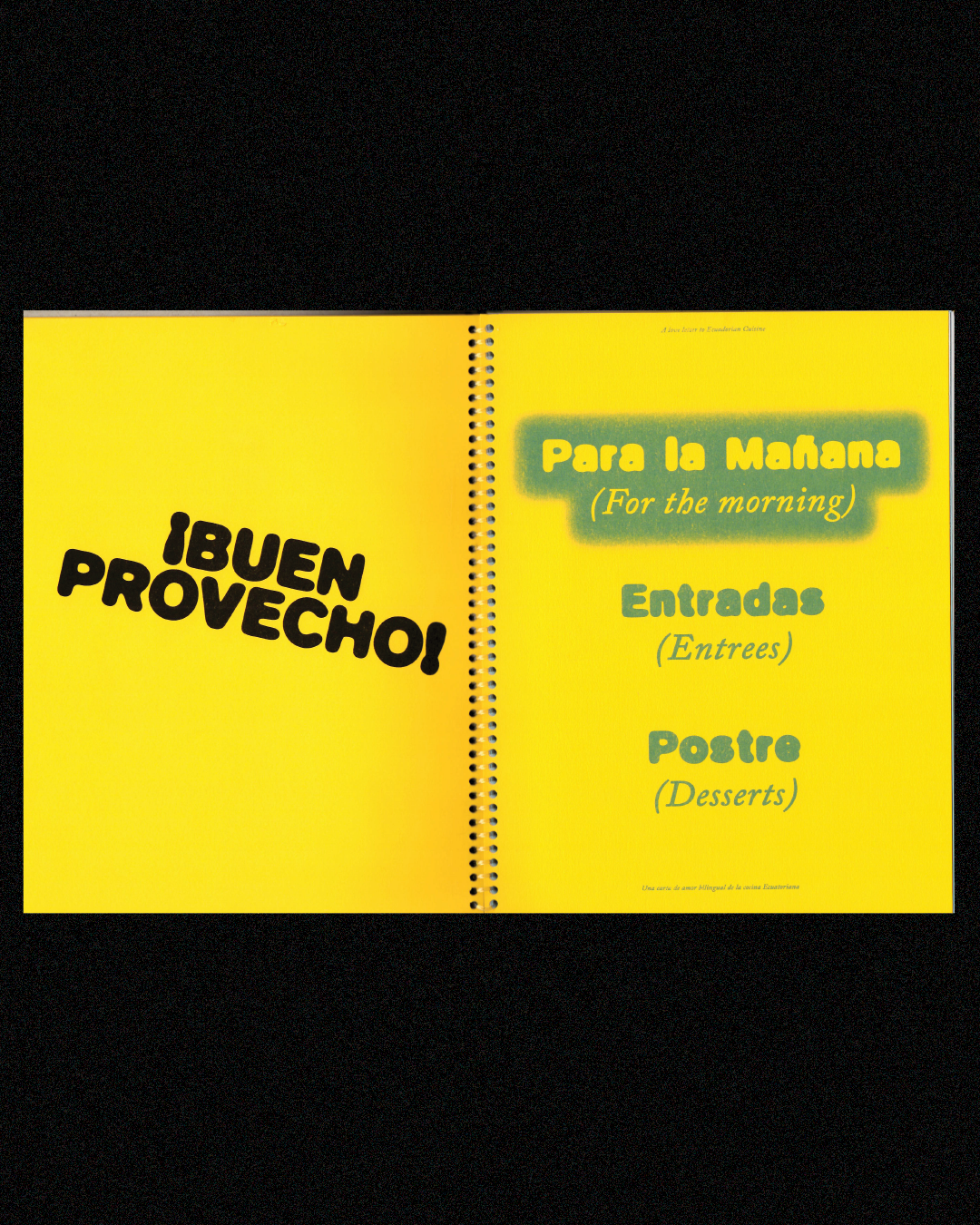 Recetas Ecuatorianas (2023)
In collaboration Something Special Studios and Comunidad Primero. Recetas Ecuatorianas;
A Love Letter to Ecuadorian Cuisine
is a collaborative, riso-printed cookbook featuring recipes from Guayaquil, Ecuador.
Comunidad Primero's mission is to distribute free, fresh produce to Bushwick and Ridgewood to alleviate needs in the community, prioritizing seniors, people with disabilities, undocumented immigrants, and low-income families.
The recipe pages were designed by SSS team members and myself and printed by
@battlejester
, my risograph press. The limited-run cookbook will go on sale September 10th in support of
@comunidadprimero
. More info to come on how to buy.
Assets include a cookbook, risographed invitations to kick off the project and an 11x17 Poster highlighting Comunidad Primero.
Battle Jester
is a design studio created by myself and Max Martescuello.
Risograph Printing, Layout Design, Identity, Print Design, Event Production, Producing, Book Design